Sapid is a specialty coffee roasting co. based in Athens, Greece. We turned on our roasting machine in November 2014 and since then doing our best to deliver quality taste to the senses of coffee lovers.
This is where the name `Sapid` comes from. It means: mental enjoyment based on a pleasant taste sensation.
This is how we understand the essence of coffee drinking ritual – making these moments an every day luxury, that can make the life better.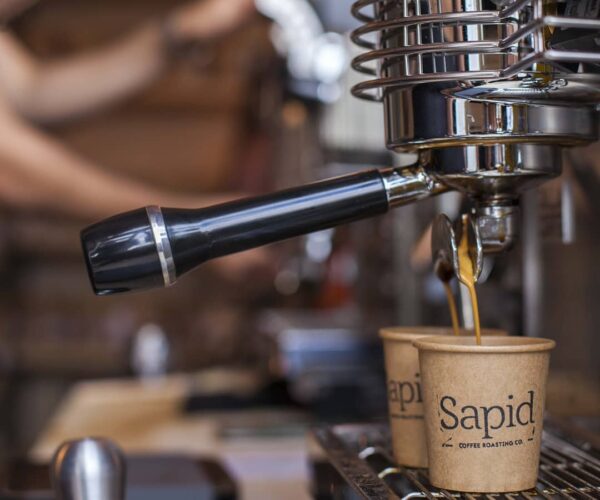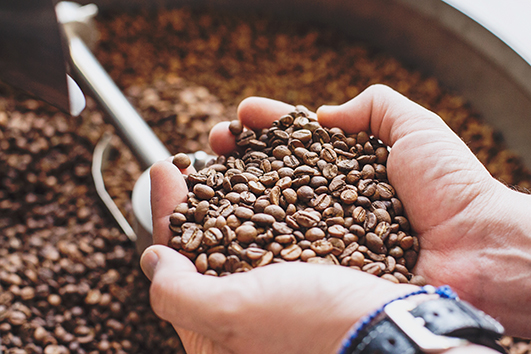 Sourcing the finest quality beans from all over the world and creating good relationships with farmers allow us to have exeptional coffees to work with.
We daily roast small batches to bring out all the potential of the bean to shine in your cup. Specially chosen for exact method of brewing we offer roasts of single origin, single estate and micro lot coffees for espresso, filter or ibrik use.
Roasting and packing by hand makes all the way of the coffee to your cup really crafty and personally cared.
Our target is to highlight essential destinctive flavours and aromas of the coffees we choose.
Roasting by hand and very carefully we preserve our coffees from getting bitterness from overroasting as well as keeping grassy flavours from underdeveloping.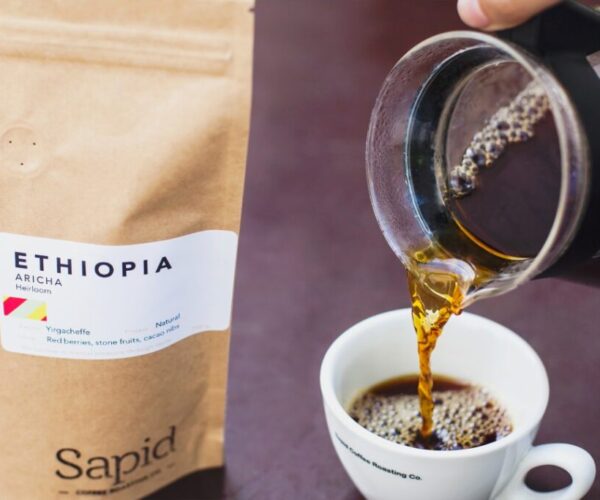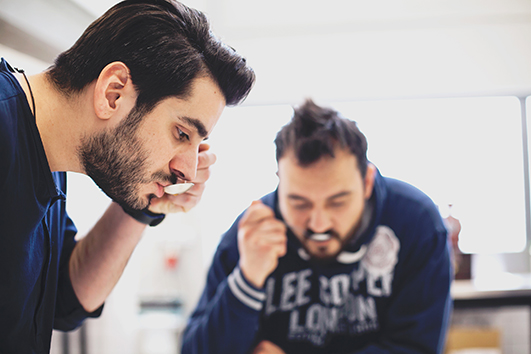 Sapid Coffee
It's all about people
"We believe in mental pleasure through taste."
Sapid was founded by two people with many years of experience in coffee industry, who are passionate about good quality coffee.